Lengsler ..og stengsler      ( is the Norwegian title of this unfinished project )
On each side of an expanse of water, two men in formal suits approach the shores at the outermost edge of their respective continents. They are shown observing and measuring up the mass of land across the water. Then they start to rotate.
They also show up in each others worlds and, unaware of the other, rotate together.
Geographical, ethnological, secular and sacred divides.
---
The wordings here are sampled in the archives of UKS (Unge Kunstneres Samfund / Young Artists' Society). Revealing rhythms and returning patterns in the 100 years of organizational work for generations of young artists, since 1921. –  The dreams, the aspirations – The flockings. 
A temporal approach.
---
The stills-animations were recorded on the seafronts facing the Gibraltar strait, where two great continents "touch water" with each other.  –  Along the coast road in southern Spain. Going east from the town of Tarifa,  towards Guadalmesi.  Equally in Eddalya and Ksar-es-Sghir, on the coast road going east from Tanger in northern Morocco. 
A "behind the scenes" filmed by Kristian and Eirik during the shoot. On the left, from the Moroccan side. On the right, from the Spanish side.
---
---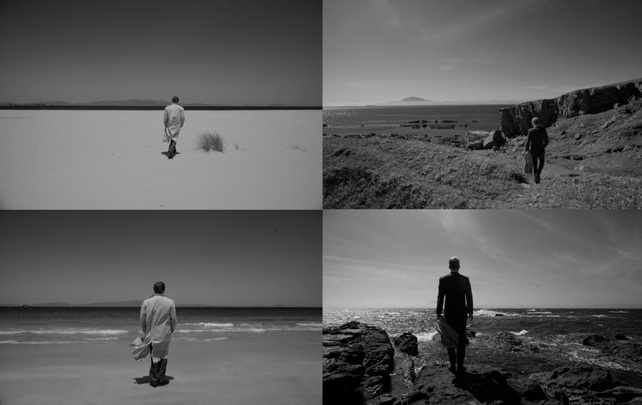 Wherever you go ..there you are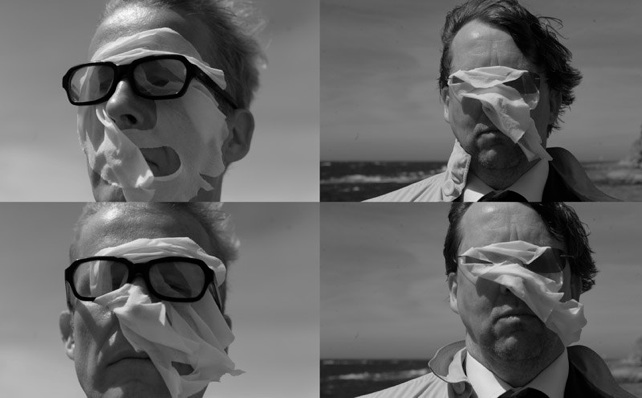 ---
---
A spatial approach.
Drawing two long geographical lines from Ksar-es-Sghir and Tarifa, through my studio and gallery just outside Oslo, the lines will eventually meet the Baltic Sea close to Vardø on the Varanger peninsula in the north of Norway.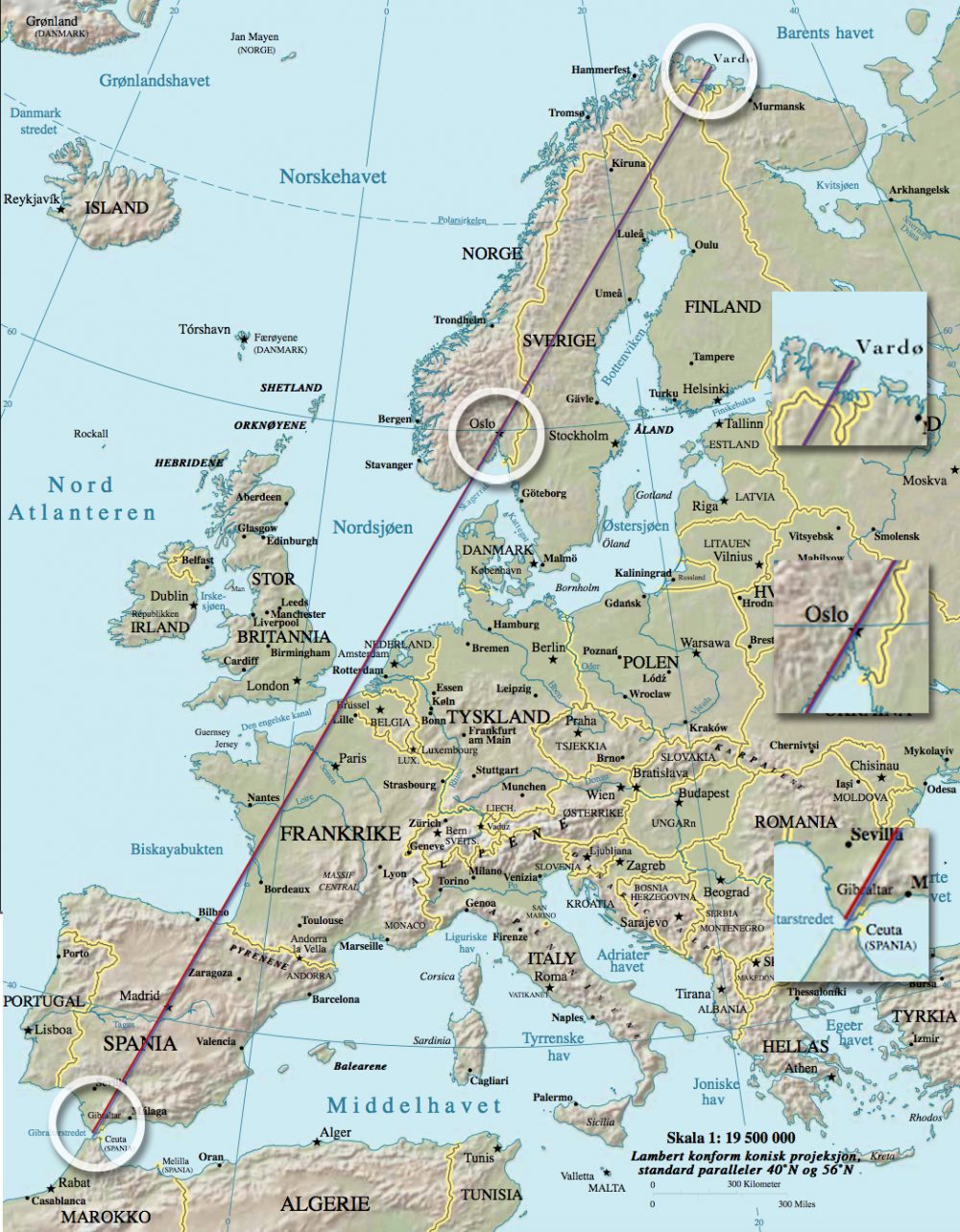 Due to the geographic distance, the two lines eventually gets harder and harder to tell apart. The closer the proximity to Vardø, the more they appear as one.