The name alludes to a more naive or optimistic period in the development of technology.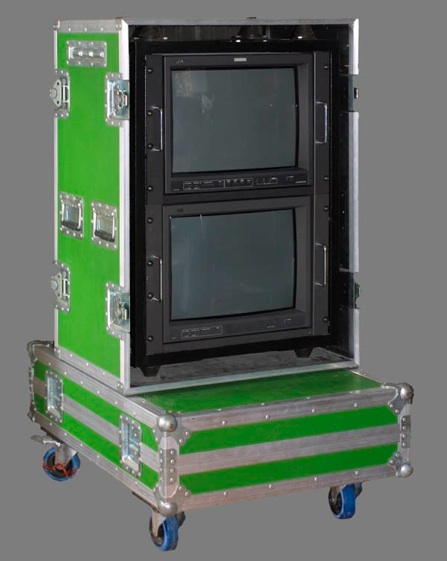 Inside the strongly coloured flight-case there is a floating 16U rack with two 17" CRT monitors. When open, two DVD-players  would hide under the Rocket Machine, positioned so that a pointed handheld controller could start both loops in a semi-synchronized way.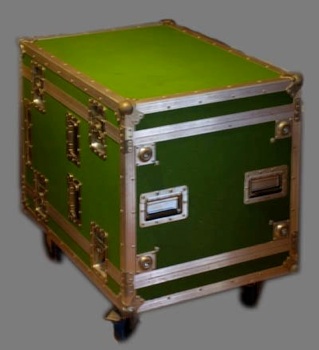 As way leads onto way, other projects took my attention and the Rocket Machine was not shown as much as I would have liked it to. I still like the retro-industrial feel of the monitors and the flight-case, so it feels good to present it here.
The Rocket Machine was also extremely suitable for my remixes of old ephemeral film-footage found on the net. Much of it in the Prelinger Archives.
Filmed with a fixed camera on the front of a Market street tramcar. Deterministically moving along the tracks towards the clock-tower of the Ferry building. Apparently the same crew filmed this before and after the San Fransisco Earthquake in 1906.
Sending and receiving