I was fortunate to start showing my work in the mid-70's, catching a wave of awareness on photographic artists,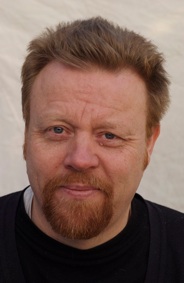 In the mid-80's I began having gallery shows that opened with only empty frames. New motifs would be found every day. Film developed and a new image printed during the night. These would appear daily in one of the frames in the exhibition period. A friend suggested calling this practice "deadline-art".  Exhibitions with "daily" deadlines, became a norm for a while. Sometimes with poets or writers who produced their pieces on the same terms.
In the late 80's and the very beginning of the 90's I started investigating the advances in high tech/low cost technology that had become accessible for artists. Using desktop computers to mix and match images, text and sound in timeline-based projects.
Around 2000 and in the following decade, I started performing these live via MIDI-controllers in cinema halls with the then newly installed digital-projectors.
Since 2010 my main project has been a monthly delivery of large prints to a personal "secret" art club, the LHK, here in Oslo, investigating the smallest imprint necessary for an artistic practice.
..As well as turning found objects into short poetic film pieces. Prequels, and sometimes sequels to the large, printed, still images.
Timeline-based expressions coming to standstill, handing over the narrative and the timing of events to the viewer.
I have often been moved to question the predictable or the foreseeable. Not content with a static product I knew would change and morph into something else the next day, it always felt right to challenge viewers to look past the mythologies and actively into the artistic practice. To join me on the journey.
This constant change, and insistence on reworking the same subject matter, that became my practice, has complicated the building of a normal artist career, but chance projects always came my way when times seemed the most bleak, and I have been able to continue on this fragile journey. Focusing on the work, and a realisation of responsibility to live an intelligent life.
It has also always been important for me to be "hands-on". Whether in producing film, text, animation, soundscapes or still photography. Not from a love of craft, but to be able to engineer serendipity. The lack of an "expert touch" allows me at times to nurture and follow the lucky mistakes.
On some level, this practice is also often what I look for in other artists work.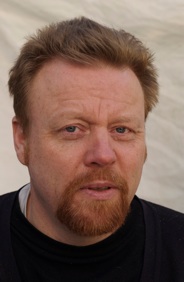 Still images are typically now remixes of analog negatives. New composites based on quality scans from the different format negatives in the many analog projects over the years. Stripped of time, place and context they become fragments in new composites, belonging only to themselves.
The moving imagery are made with digital still-cameras, sequenced and reworked in different software. They are mostly presented as loops, meant to run continuously, approximately indefinite, until the hardware breaks down. Some so slow in revealing themselves that they give the impression of being projected still images.
Not waiting for approval, or financing, give me opportunity to observe and learn from the gentle fragmentations and de-fragmentation in these intuitive processes.
And again, ..and always : Hoping to stumble across something I realise is beyond my capacity.
Learning something new and something old ..at the same time.