---
---
Here are the words to this music :
MR. WONDERFUL (by Jerry Bock, George David Weiss, and Larry Holofcener) – Why this feeling? Why this glow? Why the thrill when you say Hello? It's a strange and tender magic you do. Mister Wonderful, that's you. Why this trembling when you speak. Why this joy when you touch my cheek? I must tell you what my heart knows is true. Mister Wonderful, that's you. And why this longing to know your charms. To spend forever here in your arms. Oh there's much more I could say. But the words keep slipping away. And I'm left with one point of view. Mister Wonderful, that's you. One more thing, then I'm through. Mister Wonderful. Mister Wonderful. Mister Wonderful, I love you!
I'm of course not actually saying that my father was Mr. Wonderful. Probably no father is, but …it gives a nice feeling and I love the image of him as a tall man and a small man. We all are.
In the early eighties, Stephanie and I got married, lived two years in central London and then two years just outside Paris. When we moved back to Oslo in 85 we had started a small family. In my parents kitchen I found two worn out decks of cards . The two of them had been laying patience with these decks, possibly every day for several years. The two decks had very clear and very different wear-marks according to where the respective owner put their thumb to lay out the cards. I bought new decks of cards for my parents and pocketed the two worn out decks. I had started making prints on the then new Canon colour photocopier and, mixing and matching, made good use of the cards there for a while. The cards used in the animation here are my fathers. In this piece they come into new play.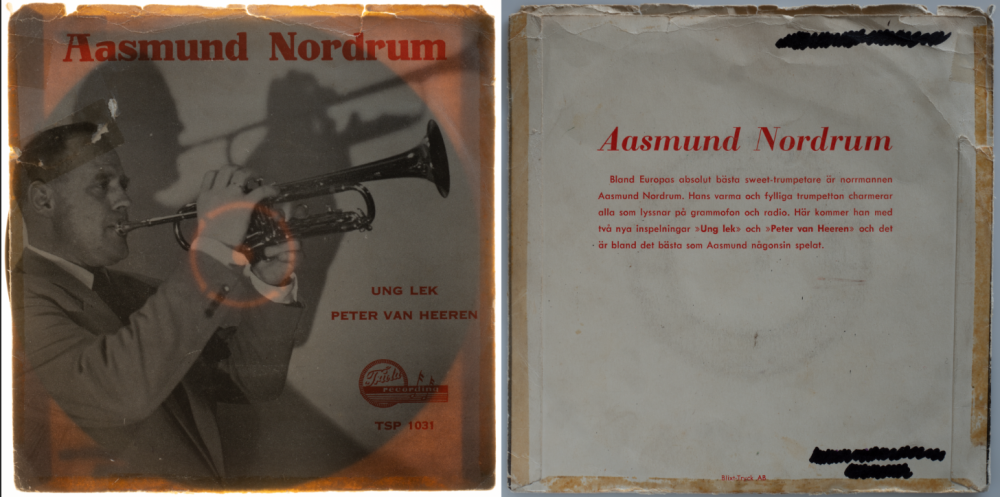 ---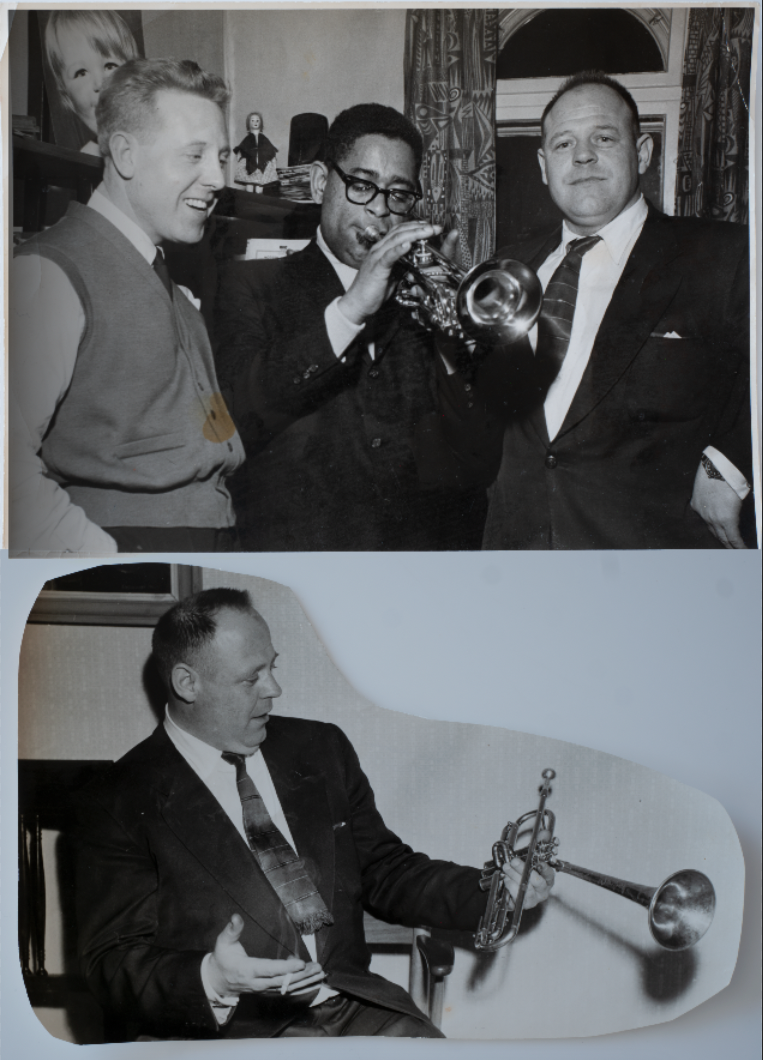 Dizzy Gillespie with my father's trumpet, and my father with Dizzy Gillespie's trumpet. (..some time in the 50's or early 60's)
---

One of my fathers hobbies was photography and through joining him in a photography course when I was around 13-14, my eyes was opened to this magic.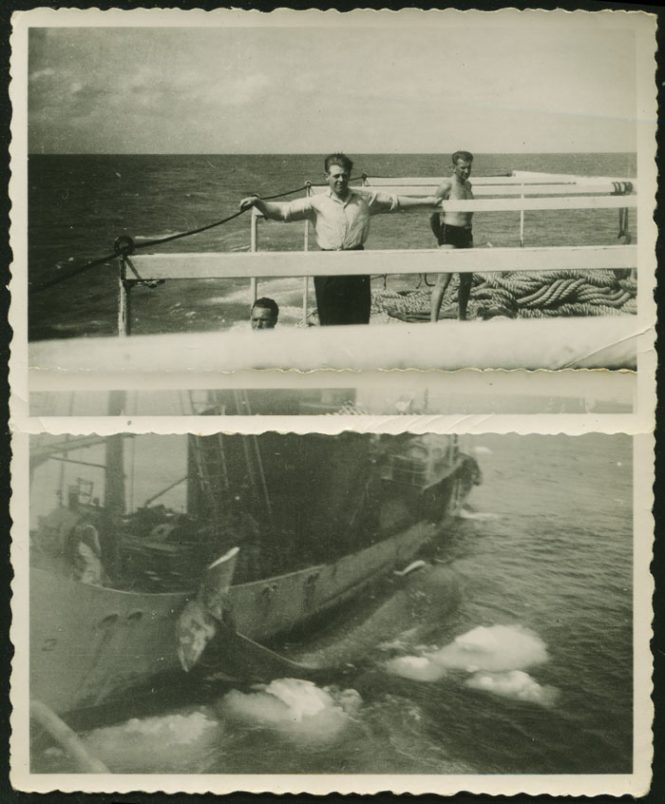 I now have his old camera and images from winter-season whaling at South Georgia with his father, my grandfather (1930's). Also from his time with the Norwegian police-troops in Sweden, where he had to flee to, during the second world war. From playing in the orchestras in Circuses, Cruise-ships and Theatre's (late 40-50-60's). and from the State Military band in Oslo (Forsvarets stabsmusikkorps) where he joined to get a steady gig (late 60-70-early 80's). Because of his war-service he became an officer there, a major. Obtained an ornamental sword and a good pension.
---
---